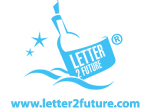 I guess it's a new year for you. How's the world doing? Is it still a train wreck? You said you'd figure out what you wanted to do by now. How'd that turn out? I hope you found something and that you actually told your parents about it for once. They probably wouldn't mind too much.

Given up on YT yet? God, I hope you did but even if you didn't it's okay. At least you're better at it now. Unless COVID is still a big concern, then I expect no progress whatsoever. Maybe if you're un/lucky the world will end before this message gets sent and you won't have to read this and cry by yourself. Or maybe you have someone to cry with. I wouldn't get my hopes up though.

Are the dorms cool? Is your roommate cool? Where are they from? Maybe time travel will be discovered when you get this and you can shoot me a reply. Ha ha. I had to say it, but you knew that. You're me.

Will I still remember the stupid shit I wrote in this letter when I get it? Will I even remember I had written this when I get it? Personally, I hope not, but memory works in the stupidest of ways.

Are you still in touch with people from India? Did you finally get in touch with Navneeth, or Nithin, or anyone from Fremont really? Do you talk to anyone from Deeksha except to send them stupid memes? Maybe you'll finally figure out if you're straight or not.

That's all I had to say really. Not sure how long I had to write this, but it's def close to over. Final question though. Do I still end videos with

lights out?