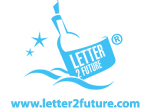 Dear anishka,
I'm writing you this letter instead of texting you because I'm in no mood to deal with your deflecting and denying any of all responsibility. The purpose of this letter is to state one thing: you are a bad friend. I hope one day you seek help and learn how to be a good friend. You've known me since 6th grade and I've never been one to regularly text anyone. Ever. Yet suddenly 6 years later you decide you're fed up of my not texting anyone. So funny. And this also happens to coincide with me asking you to hang out several times and your throwing me to the side to hang out with your Boyfriend. I can't wait til he leaves you because that's inevitable.
Even if you thought that we were growing apart, I promise you that normal functioning people don't create groups with other people and just blow off their old friends. I never thought this was something I'd have to explain to someone yet here we are. It is in fact possible to grow apart from your friends naturally and amicably. You don't have to fuck it up. You say you want to withdraw from our friendship— that's possible to do without making the other person want to kill themselves. And it's possible to ease out of a friendship without immediately replacing them and saying that you're "totally done" with them. I'm not a fucking accessory. None of your friends will ever be able to put up with your shit as much as I did and none of them will be able to love you as much as I did.
You argue that your "friends" have changed and are trying to turn everyone against you. Only anishka would think that everyone around her has suddenly turned evil instead of that you yourself have revealed yourself to be a total nightmare bitch. With zero empathy. I wish I had cut you off earlier there were so many signs: you were a flaky person. You came to less than half of the meetings of a club you were president of. You defended trump supporters. You never had anything good to say about ex-friends.
You're a fucked up person anishka and were never a particularly good friend. I can't wait to see who you screw over next. Maybe it'll be yourself!