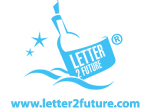 It's Halloween and we just finished Trick-or-treats. Anna (9) is Coraline, Nick (5) is a Fireman, and Gavin (3) is Buzz Light Year. We had a great time and everything is perfect. Happy kids and lots of candy.

The great pumpkin is on and we are having a great time watching it. Like always.


I hope everything has gone well. If not be brave and keep moving forward! Bridgit is my rock, Beyond anything I deserve. Never forget how good you are at things like swimming, biking, and racing!!!

Remember how great the kids are, and never forget that life is worth living to the max.