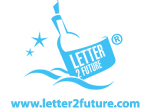 | | | |
| --- | --- | --- |
| | | Будет отправлено : 01-06-2024 |
Hey man, I don't know if you're still going to be in college after 4 years or If you're gonna drop out or what but here are some of my questions.

Is your major still polisci? Did you find any kind of specific career you want to pursue? Did you do take anymore language classes? And school is still online and terrible for me right now so I hope that your school is cooler and in person.

I'm still hanging out with Keaton, Griffin, Hunter, Rajan, JJ, Elizabeth, and Evan these days because I'm still in California but I don't know if I'll still be doing that in four years, are y'all still in touch? I hope so man, don't lose touch with them, they're all amazing.

Also, I know this is dumb but did you ever get a serious partner? Did we ever fall in love? I still don't think I can say I ever have and I hope these next four years change that. I hope we found someone, even if it didn't last.

Some things to remember that I'm doing these days: Mostly playing videogames on discord with the men and trying to have the best time I can during quarantine and all that.