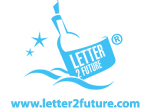 से :

KASSJO IN DA HOUSE YO

भेज दिया जाएगा : 05-05-2019
Dear old old old old Kassidy,
so you're about to graduate high school and i see you've already became supes rich. I know you are probably supes busy with you're mansion and hanging out with your best friends/god family the kardashians/jenners. i know you drive a Bentley, Maserati, Camaro, Mercedes Benz, Audi A7, oh yeah how could I almost forget your Range Rover and that G Wagon but I hope you find time to read this. I highly except you to get all the babes and dress like a idol everyday. I don't want no dull day in our bright life. I know you'll be successful with making money and go to fashion week and become best friends with the very close owners of Gucci, Calvin Klien, Mark Jacobs, Coach and louis vuitton. But don't forget to associate yourself with the Beckham family. Just remember I love you and stay rich and fancy girl.
kisses,
the one and only me.


If you're not as great as you're supposed to be.....
1. become an amazing Bball player
2. find LOVE lololololololololololololol (a hot one)
3. then do everything i said before. in the first paragraph

DONT FORGET TO STAY CLASSY YOU BALLER G MONEY SWAG CASH DALLER FAME MACHINE.